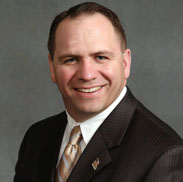 Mr. William Lyons, President and Founder of Fort Hill Infrastructure Services, serves as a subject matter expert and trusted advisor on land use, urban design, site development, transportation, and real estate matters. Bill has provided professional engineering and planning services to a wide array of public and private sector clients. He has served in a professional capacity with the Massachusetts Highway Department (MHD) and as a municipal department head for the City of Somerville, Massachusetts. He has more than ten years of experience in the consulting industry, where has helped build entrepreneurial firms from the ground up. He is known for his ability to build bridges between owners and stakeholders.
In addition, as a 20 year veteran of the U.S. Army and Army Reserve, Mr. Lyons specializes in HUMINT staff training and mentoring; infrastructure threat vulnerability assessments; and physical security consulting. He has more than twenty years of experience in military intelligence, having served in various positions at the tactical, operational, and strategic levels. His active duty military assignments include: TECHINT Team Leader, CENTCOM; Requirements Manager, Task Force Eagle, Stabilization Forces, Bosnia; Assistant S-3, 325th Military Intelligence Battalion (Corps Ops), Balad; Iraq; and HUMINT Operations Officer, CJ2X Cell, Combined Joint Task Force 7, Baghdad, Iraq. Mr. Lyons' reserve duty assignments have included company and battalion command, including command of a Total Army School System (TASS) battalion instructing military intelligence courses to army reserve and active duty soldiers.
Mr. Lyons is a graduate of Suffolk University Law School (J.D.), Norwich University (B.S.E.E.), U.S. Army Command & General Staff College, Framingham State College, and Cochise College (A.S. Intelligence Operations). He is licensed as a Professional Engineer (in eight states) and a Professional Planner in New Jersey. He is licensed to practice law in Massachusetts and is also a licensed Real Estate Broker.
To Email Bill Directly, Please
To View Bill's Resume, Click Here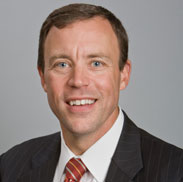 Prior to founding Fort Hill Advisors, Scott Bosworth was the President and Chief Executive Officer of Cassidy New England (CNE) in March of 2001. Cassidy New England was a satellite office of Cassidy & Associates which is the largest integrated public affairs and government relations network based in the Nation's Capital. CNE represented clients of all sizes from all sectors of the economy at all levels of government. Scott and his team at Fort Hill took over the CNE operations on October 15, 2003.
Prior to joining Cassidy & Associates, Mr. Bosworth was the founding partner of Holden Bosworth & Company a Boston based government and public affairs firm. He started Holden Bosworth in 1997 after serving for nearly ten years in state and federal government positions. With clients throughout the country and from many industries, Mr. Bosworth has extensive experience helping organizations develop, create and administer solutions to challenging public policy objectives. Prior to establishing Holden Bosworth, Mr. Bosworth served for five years as Assistant Secretary of Transportation for the Commonwealth of Massachusetts.
Before his appointment as Assistant Secretary by Governor William F. Weld, Mr. Bosworth served in the U.S. House of Representatives as Legislative Director for Transportation and Infrastructure Chairman Bud Shuster. He assisted in the writing of the landmark ISTEA bill and drafted numerous provisions for the yearly appropriations bills.
Mr. Bosworth has been an advisor to the last four Governors of the Commonwealth of Massachusetts and an active political advisor to other candidates and elected officials.
Mr. Bosworth graduated from the University of Rhode Island.
To Email Scott Directly, Please
To View Scott's Resume, Click Here