The range of our market sectors includes transportation, land development, state and local government, defense and law enforcement, and environment and energy. We represent land developers, private land owners, state and local governments, the United States Department of Defense and defense contractors, and non-profit and institutional clients. Our services include planning, permitting, design, training, and security consulting for a wide range of private and public clients.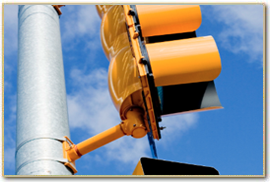 Our nation's transportation infrastructure is the lifeblood of our economy. A healthy and vibrant transportation system delivers goods and services to fuel our economic growth. Our highways and transit systems provide for employment opportunity, travel, and commerce. We believe strongly in maintaining a transportation system in a good state of repair and the delivery of services to ensure that the system is managed, maintained, and operated in such a way as to serve current generations well and preserve the system for future generations.
Our transportation related services include:
• Strategy & Policy Advice
• Regulatory Assistance
• Transportation Planning
• Parking Studies
• Parking Pro Formas
• Traffic Impact Studies
• Bike & pedestrian Design
• Parking Design
• Traffic Engineering
• Traffic & Event Management Planning
• Traffic Calming & Complete Streets
• Context Sensitive Design
• Highway & Roadway Engineering
• Roadway & Parking Lighting
• Intelligent Transportation Systems
• Field & Construction Services (Fine Tuning, Field Adjustments, Signal and Construction Inspection, Shop Drawing Reviews)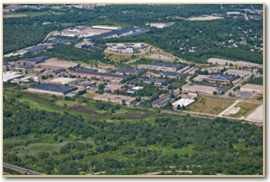 The entitlement process continues to become more complex every day. The number of permits required for the most straight-forward projects continues to grow. The number of permits from federal, state, and local governments can overwhelm the most sophisticated real estate development firm.
The sheer number and complexity of land use permits required today demands a thoughtful, strategic approach to achieving full entitlement for real estate development projects. The sequencing of permitting applications and approvals can make a significant difference in the way projects are received in the marketplace as well as with regulatory agencies. In addition, thoughtful dialogue and project development can avoid or minimize permits from the outset.
In addition, our society now places a very high value on sustainable development practices, such as smart growth, transit oriented development, low impact development, brownfield redevelopment, open space and cluster residential development. Sustainable development practices help secure public and regulatory support. In many cases, sustainable development practices are mandatory. Emphasizing sustainable development practices is an essential strategy in today's regulatory framework.
Our land development services include:
• Due Diligence
• Real Estate Advisory Services
• Entitlement Strategy
• Land Use Planning
• Master Planning
• Community & Urban Design
• Transactional Support
• Trial Consultation/Expert Witness
• Site Feasibility and Suitability
• Program Management
• Site Access
• Site Civil Design
• Peer Review Services
• Field Services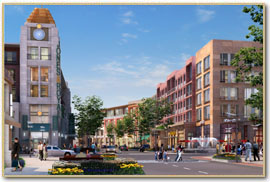 State and local governments operate in increasingly sophisticated environments, while being forced to simultaneously reinvent the way they deliver services to their constituents. They must continually seek process and efficiency improvements to respond to more and more austere operating budgets. In this challenging climate, municipalities must cope with aging infrastructure, land development, and tax base pressures. We help state and municipal clients overcome these obstacles and succeed in spite them.
Our state and municipal services include:
• Procurement
• Land Use Planning
• Community & Urban Planning
• Urban Design
• Public Safety Planning
• Roadway Design
• Site Civil Design
• Program Management
• Grant Assistance
• Peer Review Services
• Field Services

Defense, Industrial Security, and Law Enforcement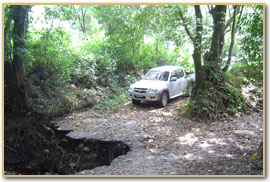 We offer a wide range of services to defense, industrial, and law enforcement clients. We live in an increasing complex and dangerous world. Defense, industrial, and law enforcement clients require services that rise to the challenge of this climate. Our mission is to support our clients with services that respond to their complex needs.
We offer our services at the intersection of intelligence and special operations with engineering and training. As such, we provide a unique resource in the professional services industry. We have the rare ability to translate military, industrial, and law enforcement requirements into legitimate architecture and engineering programming requirements. Our specific niche is in helping military, law enforcement, and industrial clients in the identification of security vulnerabilities through the preparation of Threat Vulnerability Assessments (TVAs).
In addition, we help develop future leaders in military and law enforcement units by fostering professional growth through training and mentorship. By blending civil engineering, land use planning, and legal experience with intelligence and law enforcement experience, we offer training within a rare niche. Our training and mentorship services are one of a kind.
Our defense and law enforcement services include:
• A/E Services
• Deployed Facility Design
• Shoot House Design
• Shoot House Safety Testing
• Security Consulting & Design
• Threat Vulnerability Assessments
• Site Design
• Intelligence Analysis Support
• Facility Master Planning / Real Property Master Planning
• Physical Security Consulting
• Information Security Consulting
• Anti-Terrorism/Force Protection Consulting
• SCIF Design and Review
• Field Services
• Training Services
• Counterintelligence Training
• Counterterrorism Training
• Human Intelligence Training
• Law Enforcement Training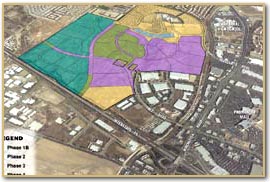 The built environment requires continually evolving strategies to adapt to changing regulations and society values. This is no more evident than in the way our society approaches the environment and energy challenges. We view these challenges as tremendous opportunities to frame issues in bold terms while securing public support for sought after solutions.
The energy market sector must find new ways to generate the energy needed to sustain our economy. At the same time, they must sustain and expand existing energy generation and delivery systems. These energy projects require constant permitting, design, and community participation.
Environmental services are required for virtually every project undertaken in our communities. From state and federal environmental schemes, to specific energy infrastructure approval processes, we offer the necessary services to advance these projects from inception to completion. By providing everything from environmental documentation, to design services, to community relations, we help get our clients' projects done.
We offer the energy and environmental sectors the following services:
• Environmental Documentation
• Environmental Permitting
• NEPA
• MEPA
• Wetlands and Rivers Act Filings
• Regulatory Assistance
• Sustainable Design
• Smart Growth Strategies
• Alternative Energy Consulting
• Energy Facilities Siting Board and Federal Energy Regulatory Commission
• Utility Systems Design
• Alternative Energy Sources (Solar, Wind, Hydroelectric, etc.)
• Community Relations