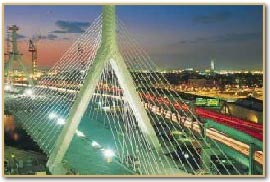 Fort Hill Infrastructure Services provides services to public and private sector clients on a wide range of real estate, infrastructure, and environmental projects. We partner with our clients to formulate strategic objectives by combining our extensive experience in technical services with our expertise in government contracting and public relations. We help our clients build consensus within government and with the public to realize our clients' vision for their projects.
As a seasoned team of engineers and planners, Fort Hill Infrastructure Services approaches problem solving systematically and objectively. Our creative style enhances our ability to think beyond industry norms to identify unconventional solutions. The complex nature of the built environment requires a multidisciplinary thought process unfettered by traditional limitations.

The range of our market sectors includes transportation, land development, state and local government, defense and law enforcement, and environment and energy. We represent land developers, private land owners, state and local governments, the United States Department of Defense and defense contractors, and non-profit and institutional clients. Our services include planning, permitting, design, training, and security consulting for a wide range of private and public clients.
Click here for a PDF of our company profile.Click Here